William Donselle Warner, CFS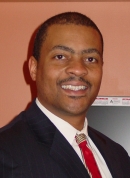 Welcome to my website!
Main Street Financial Group, Inc. is dedicated to providing insurance and investment solutions to meet clients' specific needs.  Financial planning is an ongoing process and our representatives are devoted to helping individuals design a plan to accomplish their goals.  Whether it be funding college, retirement, or anything in between our expertise will help you get there.  Unlike many firms that focus on high net worth clientèle; our company highly values its client relationships.
Let's face it, financial planning is not the activity of choice for most individuals.  Making sense of your finances requires more time and effort than ever in today's constantly changing environment.  That's where we can be of help.  At Main Street Financial Group we don't believe in one size fits all financial planning.  We take time to listen to what our clients value.  We use this information to formulate a plan that fits your life.
Currently, Main Street Financial Group, Inc. caters to a vast array of clients spanning the Washington, DC metropolitan region.  We have experience in a wide range of financial needs, dealing with the very simple to the more complex.  At Main Street Financial Group there is no client that is too small.
Many U.S. states offer a way to avoid probate when leaving the family home to your heirs. Learn more about transfer-on-death deeds.

Monetizing a closely held business can be a difficult process, so owners may want to plan an exit strategy before they really need one.

This article compares the current economic expansion with prior business cycles and examines developments that could affect future growth.

The Fed signaled a pause in raising interest rates. How markets reacted and what the change says about the direction of the U.S. economy.
This calculator can help you determine whether you should consider converting to a Roth IRA.

Use this calculator to determine whether you qualify for the different types of IRAs.

Compare the potential future value of tax-deferred investments to that of taxable investments.

Knowing your likely life expectancy is an important factor in making long-term financial plans.