William Donselle Warner, CFS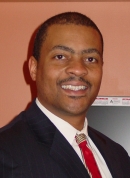 Welcome to my website!
Main Street Financial Group, Inc. is dedicated to providing insurance and investment solutions to meet clients' specific needs.  Financial planning is an ongoing process and our representatives are devoted to helping individuals design a plan to accomplish their goals.  Whether it be funding college, retirement, or anything in between our expertise will help you get there.  Unlike many firms that focus on high net worth clientèle; our company highly values its client relationships.
Let's face it, financial planning is not the activity of choice for most individuals.  Making sense of your finances requires more time and effort than ever in today's constantly changing environment.  That's where we can be of help.  At Main Street Financial Group we don't believe in one size fits all financial planning.  We take time to listen to what our clients value.  We use this information to formulate a plan that fits your life.
Currently, Main Street Financial Group, Inc. caters to a vast array of clients spanning the Washington, DC metropolitan region.  We have experience in a wide range of financial needs, dealing with the very simple to the more complex.  At Main Street Financial Group there is no client that is too small.
See potentially expensive services Original Medicare doesn't cover and how Medicare Advantage, Medigap or private insurance might help.

A job loss after age 50 can carry serious consequences. These tips may help you prepare professionally and financially for a late-career challenge.

Tips to help balance the competing demands of saving for retirement and providing financial support to adult children and aging parents.

Find out how individual impact bonds may allow investors to preserve principal and generate income while supporting activities that are important to them.
A balance sheet summarizes your assets and liabilities and reveals your net worth.

Estimate of the maximum amount of financing you can expect to get when you begin house hunting.

How much do you need to save each year to meet your long-term financial goals?

Estimate how much would remain after paying income taxes and penalties if you took an early distribution from a retirement plan.